Hey everyone,
Steam Marines v0.5.8a has been rolled out with bug fixes, directional sprites, brand new sound effects, and more! You can download it for PC/Mac at the official site or on the forums.
Also a very special thanks to two people – Robert Shenton for making this Steam Marines logo out of the kindness of his heart: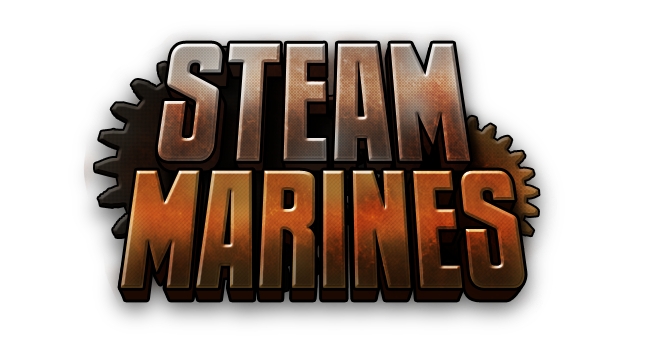 And to Delyth Angharad for taking the time to make a YouTube video of the v0.5.7 alpha build!